OPENING DAY MAY 2017
Our display was called a Kelleys Island Kitchen and we pulled lots of interesting items from our collection (you can see some of the more unusual ones below).
We handed out wooden spoons to the kids and some adults).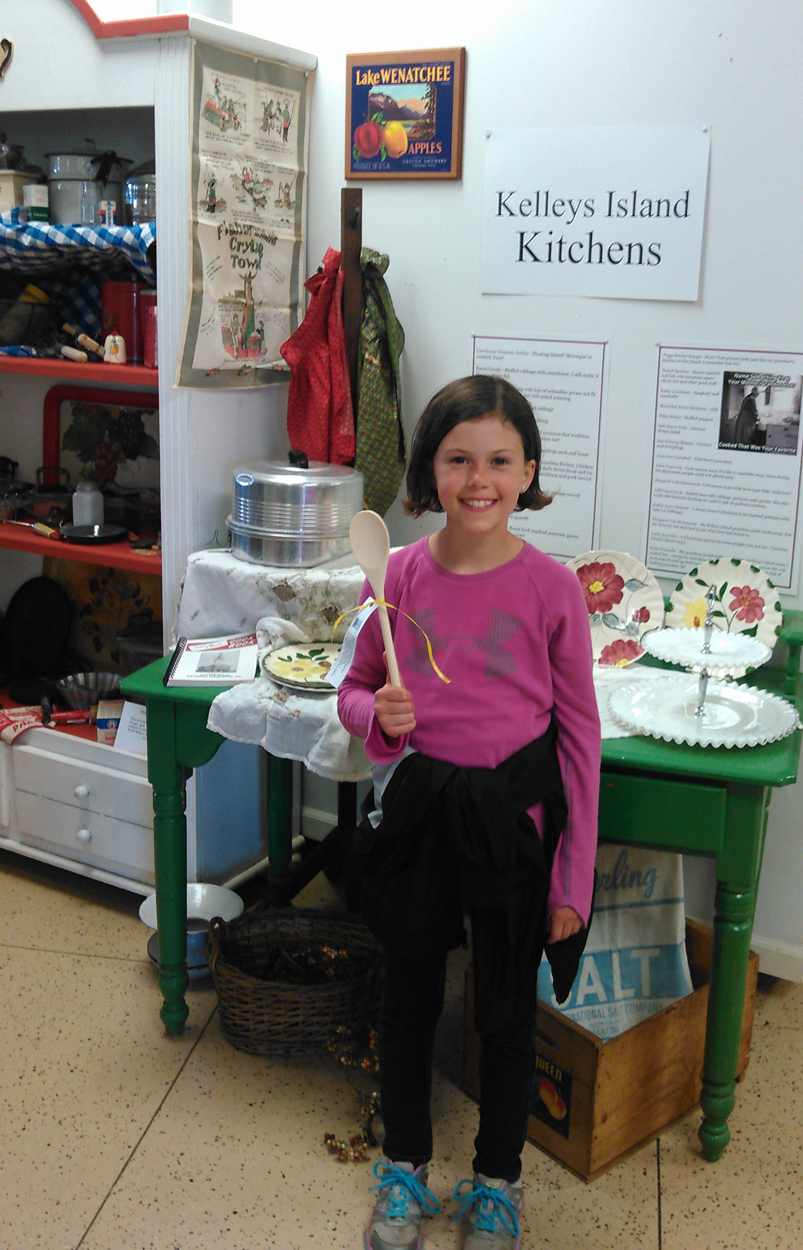 Here are a few of our more interesting non-electric items that might have been found in a Kelleys Island kitchen.