CONSTITUTION & BYLAWS – What could be more exciting than a re-write of our Constitution and By-Laws? That was the task we faced in 2014 as we began a review of our official documents. Our members, approved these changes at the annual meeting in August 2014 and revised them in 2017, adopting a 2-term limit for Board Members.
OUR PRIVACY POLICY – While KIHA has always made certain that our member information is kept secure, and in June 2018 the Board adopted a formal Privacy Policy.
MEETINGS – The Board meets once a month April through October with special meetings as needed.
OUR OFFICERS serve for one year and are elected at the Annual Meeting in August.
VICE PRESIDENT – Janet Killam
SECRETARY (Recording) – Chris Carrig
SECRETARY (Corresponding) – DeeDee Ritchie
TREASURER – DeeDee Ritchie

OUR BOARD MEMBERS
Michael Beatty – 2022 – 2025
Teri Betzenheimer-Behrends – 2021 – 2024
Chris Carrig – 2022 – 2025
Janet Killam – 2021 – 2024
Peggy Hassigner – 2022 – 2025
Alexi Panehal – 2020 – 2023
Carmen Smith – 2022 – 2025
Ned Williams – 2020 – 2023
Chad Waffen – 2021 – 2022 filling the unexpired term of Patti Fresch
**Serving the second of 2 terms
NEWSLETTERS –
WEBMASTER/ONLINE PRESENCE – Michael Beatty
MEET OUR BOARD MEMBERS
MICHAEL BEATTY – Michael joined the Board in 2019. He is a sixth generation Kelleys Island descendant and hobbyist genealogist. Michael currently serves as the President of the Stonebridge Creek Homeowners Association Board of Directors which includes managing association legislation, and mediating communication between members and property management services. In the past, he has also served on the Board of Directors for the Ohio Waterfowl Association. Professionally, Michael is a Senior Software Developer for the Sherwin-Williams Corp. Recently, Michael worked with State of Ohio Representatives to draft and enact legislation that formally named a picnic area in the Kelleys Island State park in honor of his Great Grandfather, Henry T. Beatty, near the site Henry's commercial fish house once stood. As a hobbyist genealogist, Michael has done extensive research on the ancestry of Kelleys Island. Michael maintains an online family tree of Kelleys Island's ancestry where he continues a collaborative effort with various people of Island lineage to expand the depth of the Island's ancestral data.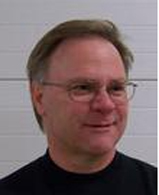 CHRIS CARRIG – Chris became a Board Member in 2016 and was re-elected in 2019. He writes: "I have a deep love for the island that started when my parents began taking me there in the 1960s; my grandparents were visiting Kelleys Island forty years before that. Our family home, which I intend to make my permanent residence someday, was built by my parents and lies just across the road [from the museum]. I believe in the importance of volunteerism, and have enjoyed doing so over the years. I do have board experience as well, most recently with the St. Francis de Sales Parish Federal Credit Union (now All Saints FCU.) At St. Francis de Sales I was the board Secretary for eight years before accepting the part-time paid position of Manager/Accountant and Board Treasurer. Since then, we merged with All Saints, which ended my Manager role, but chose to stay on as a Trustee. Before that, I managed the charitable bingo game at St. Francis de Sales church, responsible for nearly eighty volunteers. I have participated in KIHA events, namely the Tour of Homes and yard sale during Treasure Island and the Butterfly Festival. As I said, I have a deep love for Kelleys Island and its rich heritage and history, which the Historical Association is key helping to preserve. I would like to be a part of that mission."
JANET KILLAM – Janet joined the Board in 2015 and was re-elected in 2018. Janet boasts that the island is her most favorite spot on earth so fortunately for her she inherited her family's North Bay cottage. It has been in the family since the late 1940s. Her parents, Leo and Marian Goldner, were founding members of KI Landowners Assoc. and Janet serves on its board. She's a long time member of the KI Audubon Club, the book club, she is trying to find her artistic side in the art class, is learning knitting at the Zion Church knit group, loves to fish, paddle board, is an avid gardener, and helped bring the infectious sport of Pickleball to the island. Janet was one of the forces behind the opening of the Parsonage Resale Shop.
TERI BETZENHEIMER-BEHRENDS – Teri has served on the Board since 2009 and was re-elected in 2018. That new garden alongside the church? That was Teri's idea. The quilts we raffle off each year? Also Teri's work. She carries on the tradition of her family in maintaining and caring for the parsonage and the Old Stone Church. The Betzenheimer family moved into the parsonage in 1919, acting as caretakers for the Church. Teri's father, Alvin, and his siblings were born in the parsonage and the Betzenheimer family lived there all their lives, until Sis Betzenheimer moved out around 2010. That adds up to almost 90 years of Betzenheimer residency. since Teri joined the Board she has served as its Secretary and Vice President. In 1994 Teri made a quilt for a raffle, and has made 22 quilts, one each year, for the museum benefit. Her quilts are always gorgeous and the raffle tickets are a major source of income for the museum. Like any superhero, she has a day job working for an insurance agency in Port Clinton.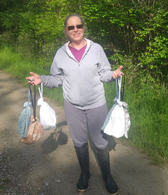 ALEXI PANEHAL – Alexi was elected to the Board in 2020 and has been a member of KIHA for several years and is a volunteer at the History Museum. She retired from the U.S. Foreign Service (Diplomatic Corps) in 2018 and moved permanently to Kelleys Island in the Spring of 2019 and. She now lives here year-round, and loves it! She is writing three books in her spare time. The first book is about Kelleys Island, called "The Island in Winter." The other two books are historical studies, allowing her to indulge in her love of history. She is accustomed to working on committees, finding common ground among people with diverse viewpoints, and developing strategic short and long-term plans, with measurable objectives to assess performance. "I look forward to the opportunity to serve our community in this new capacity."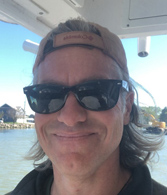 CHAD WAFFEN – Chad was appointed to the Board to fill the unexpired term of Patti Fresch. He has been a KIHA member for several years and wanted to do more and it seemed appropriate because Patti was his Aunt by marriage. He has been coming to Kelley's since his teenage years and has had a home here since 2001. Since the pandemic, he has been a full time resident, and hopes to stay over the winter again. He has a degree in chemistry, and Masters degrees in business and anthropology. He wrote his thesis on prehistoric settlement patterns in the western basin of Lake Erie. He brings to the table expertise in marketing strategy and research with experience managing a broad range of strategic initiatives, research and analytics projects, as well as marketing program management and market development efforts. He also published a book about the islands that is sold in our gift shop, and has a huge interest in the history and pre-history of the islands. He currently works remotely for the Federal Reserve Bank of Cleveland doing research and serves on the boards of Firelands Archaeology, and a local caving group.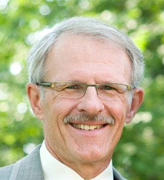 NED WILLIAMS – Ned was elected to the Board in 2017 and re-elected in 2020. He is the third generation of his family to own their cottage, and the fourth to spend part of his life on this island. It began with his great-grandfather Norman E. Hills, whose book, "A History of Kelley's Island," is sold in the museum gift shop. He developed a fascination with the history of Kelleys Island and he can often be found in the library learning about the old island families and pouring over the research of Kurt Boker and others who have written and documented facets of the Island's history. He believes in knowing and preserving its history, and sharing that history with all who live and visit here.