MEET TARZAN – THE CASINO'S TALKING DOG
We are having so much fun with Tarzan our new museum mascot.
So – who was Tarzan and why was he so famous? Here is the scoop. In July 1955,The Ohio Bell Telephone Co presented a 10-minute radio program interviewed Ray and Ann Tacke of Kelley's Island about their dog Tarzan. Here is the full interview. He appeared on TV shows and after strutting his vocabulary for Arthur Godfrey, he had a standing invitation to appear on the Godfrey show any time he was in New York and in a talking mood, which was any time there was a pound of hamburger close by. Obviously Tarzan could say a whole lot more than Hamburger, but he was pretty closed mouthed about his girlfriend, who was probably a little spaniel named Ginger.
Anne Sennish recalls Tarzan on page 3 of our museum newsletter.
There was another story about Tarzan in the Sandusky Register, November 23, 1954 (but we cannot find it now). However, we did find this article from the Ashland Times-Gazette titled the Fabulous Talking Dog of Kelleys Island.

He even appeared in this Kelleys Life article – March/April 2013 and a reprint of the Cleveland Plain Dealer article. Or read this one – Tarzan Dances too, doing a spirited polka. He was famous as an after dinner speaker in Cleveland, Toledo and Detroit.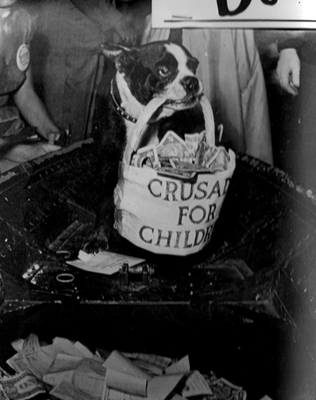 Here are some photos of Tarzan with his family.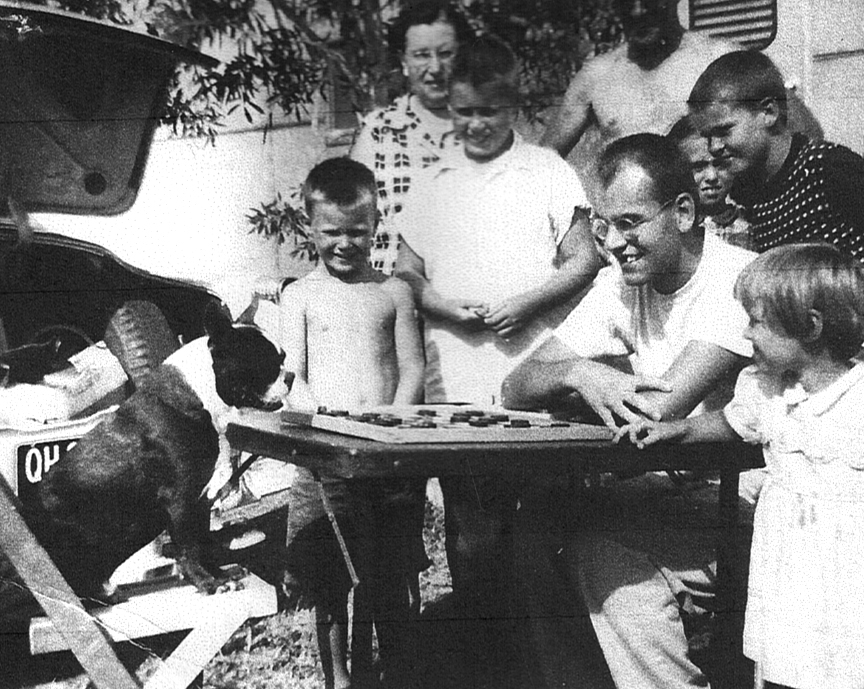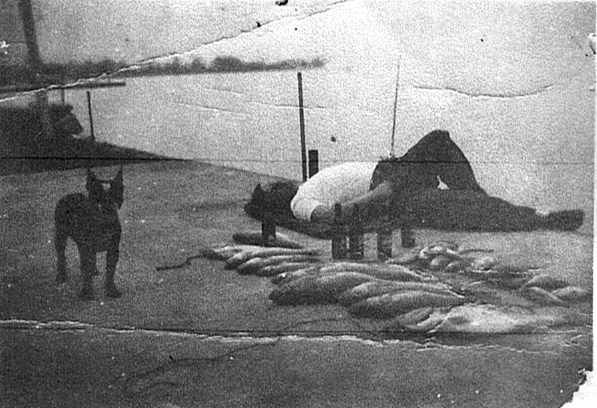 On opening day, May 21, 2016, we took photos of people wearing a dog nose in celebration of Tarzan. Both young and old had quite a bit of fun. Dog noses definitely give a person attitude. Enjoy!