ISLAND DOCTORS – Our 2020 display focused on those doctors that served our little Island. Drs. Spaulding and Henderson were both women, specializing in homeopathic medicine. Not surprising, they both went on to create impressive legacies in their profession. You can read more about these two ladies and and how the Islanders coped with epidemics and injuries.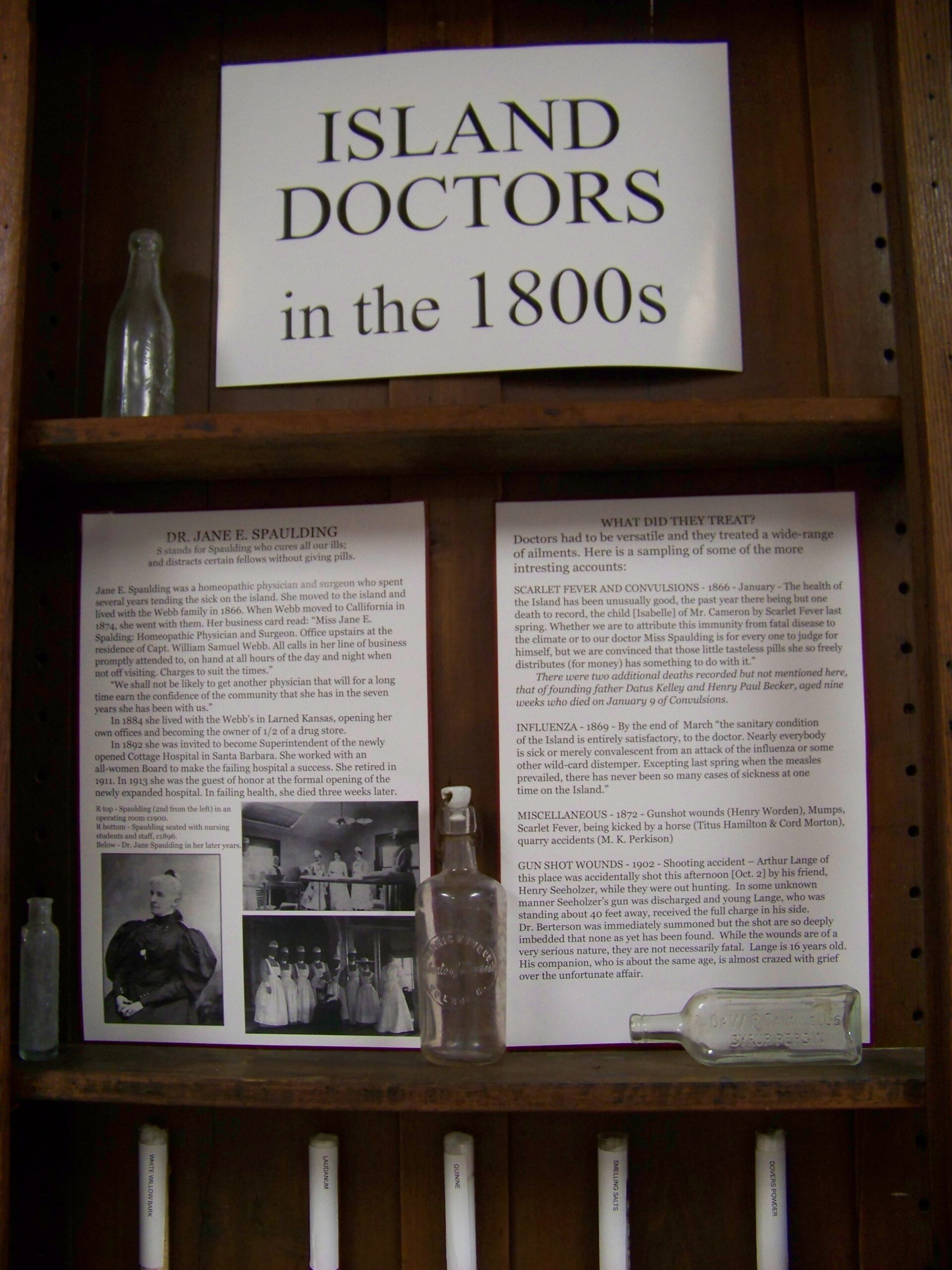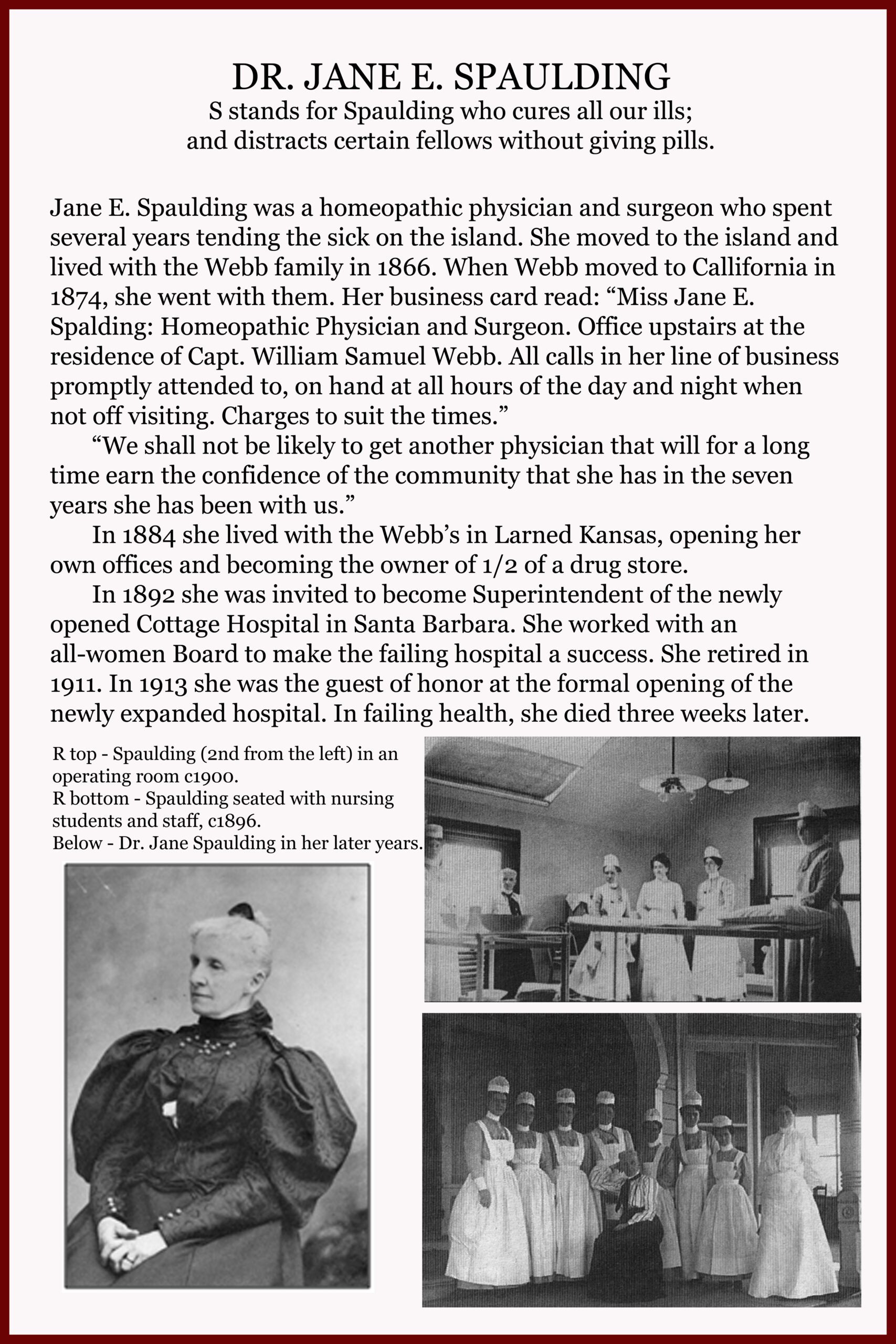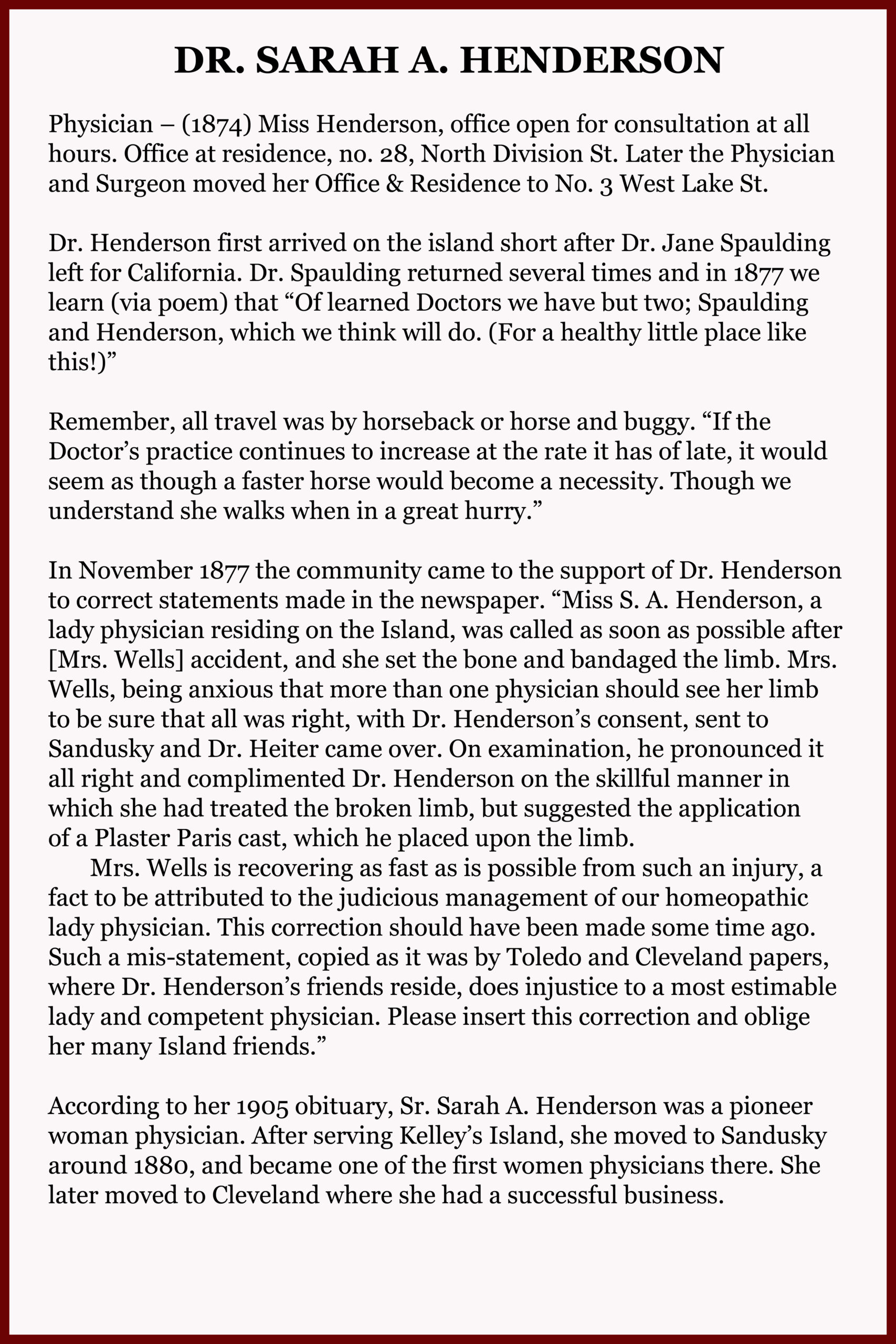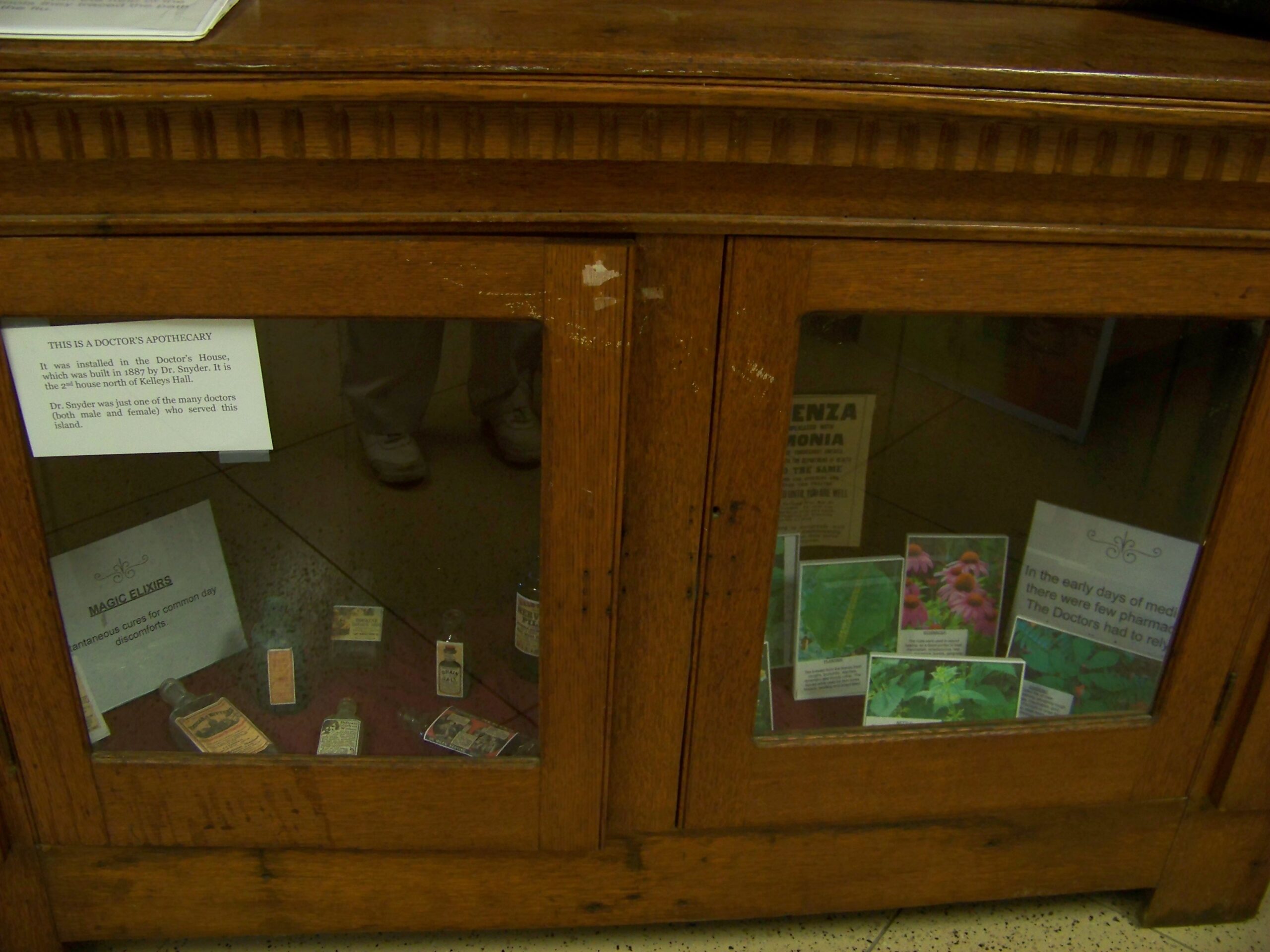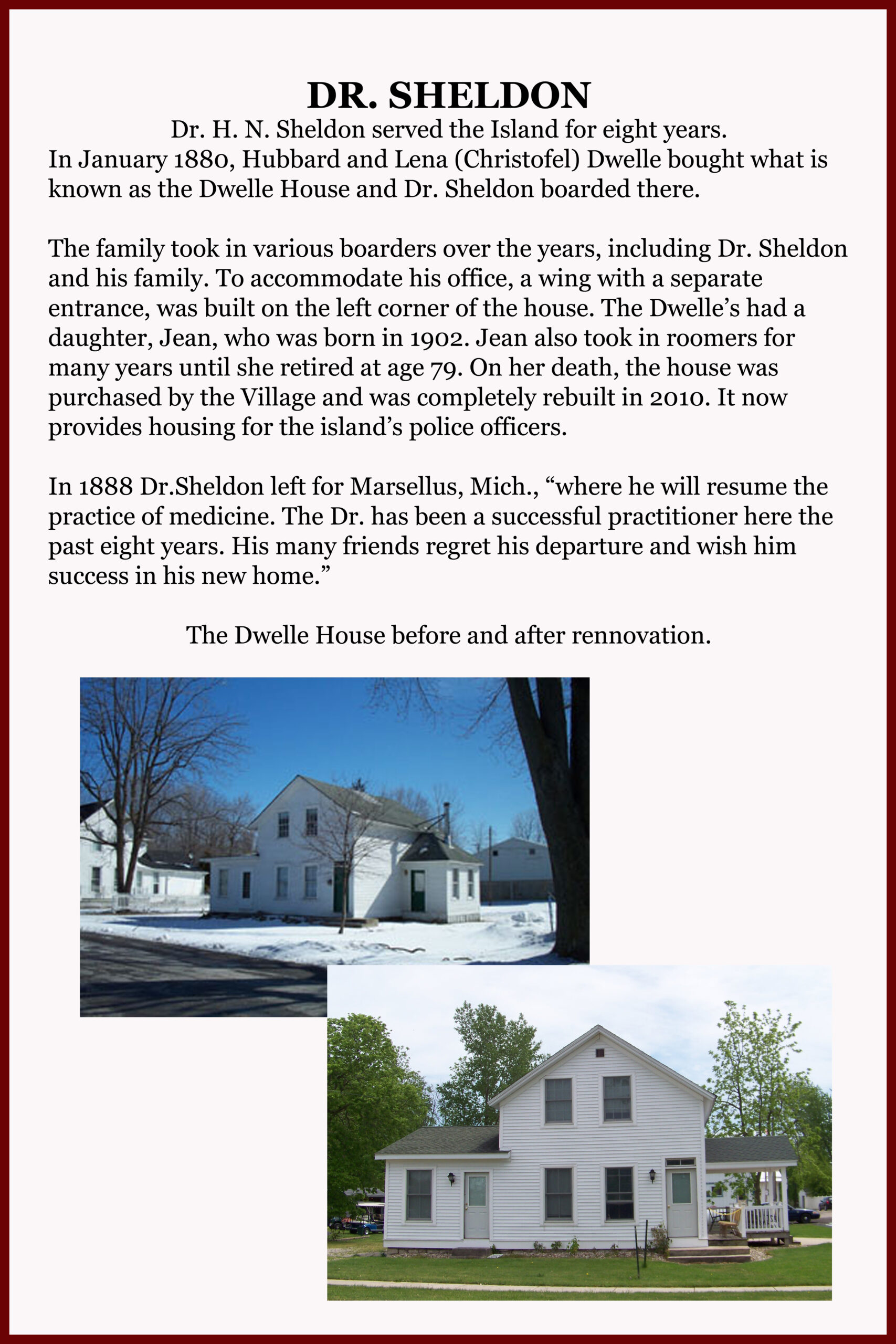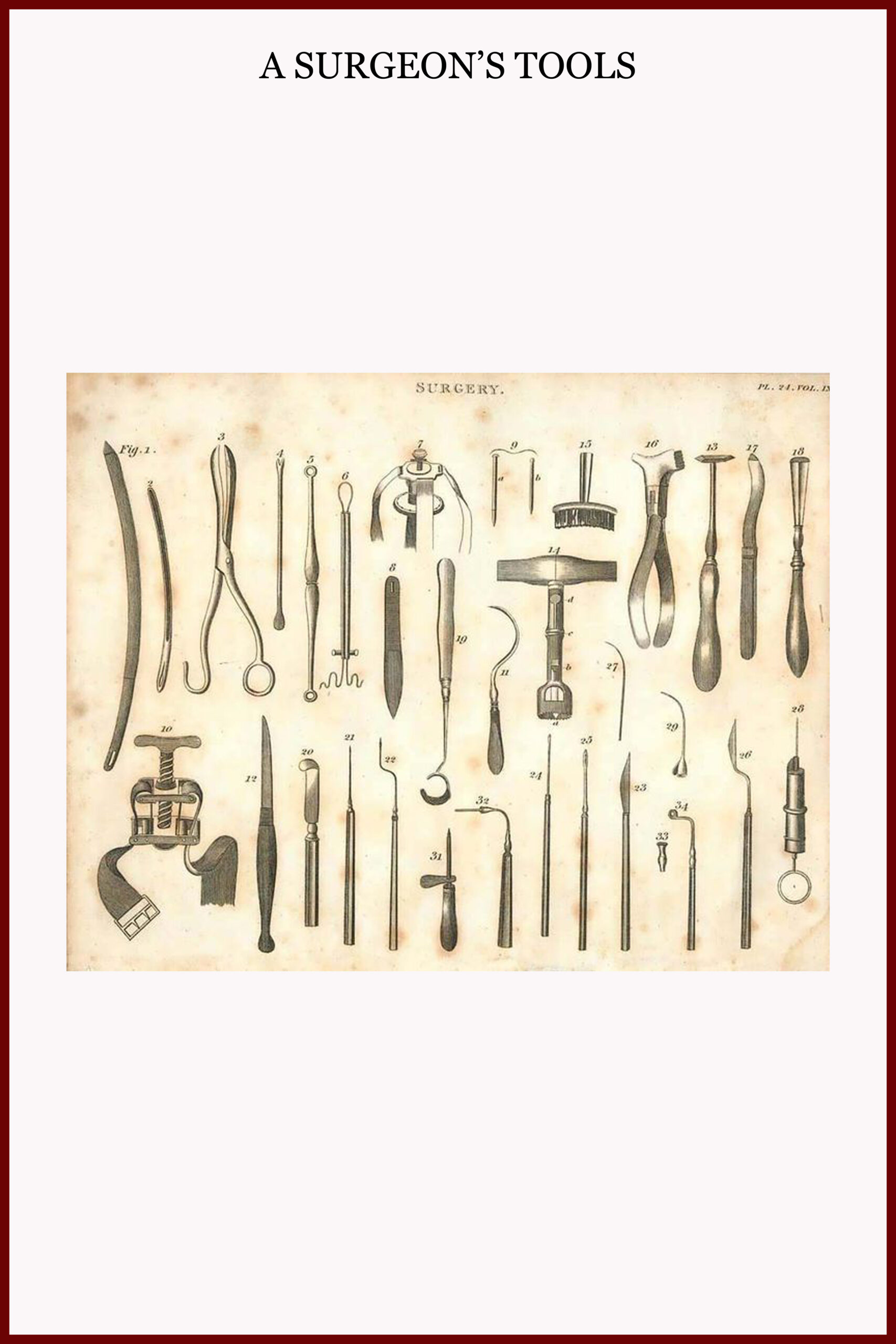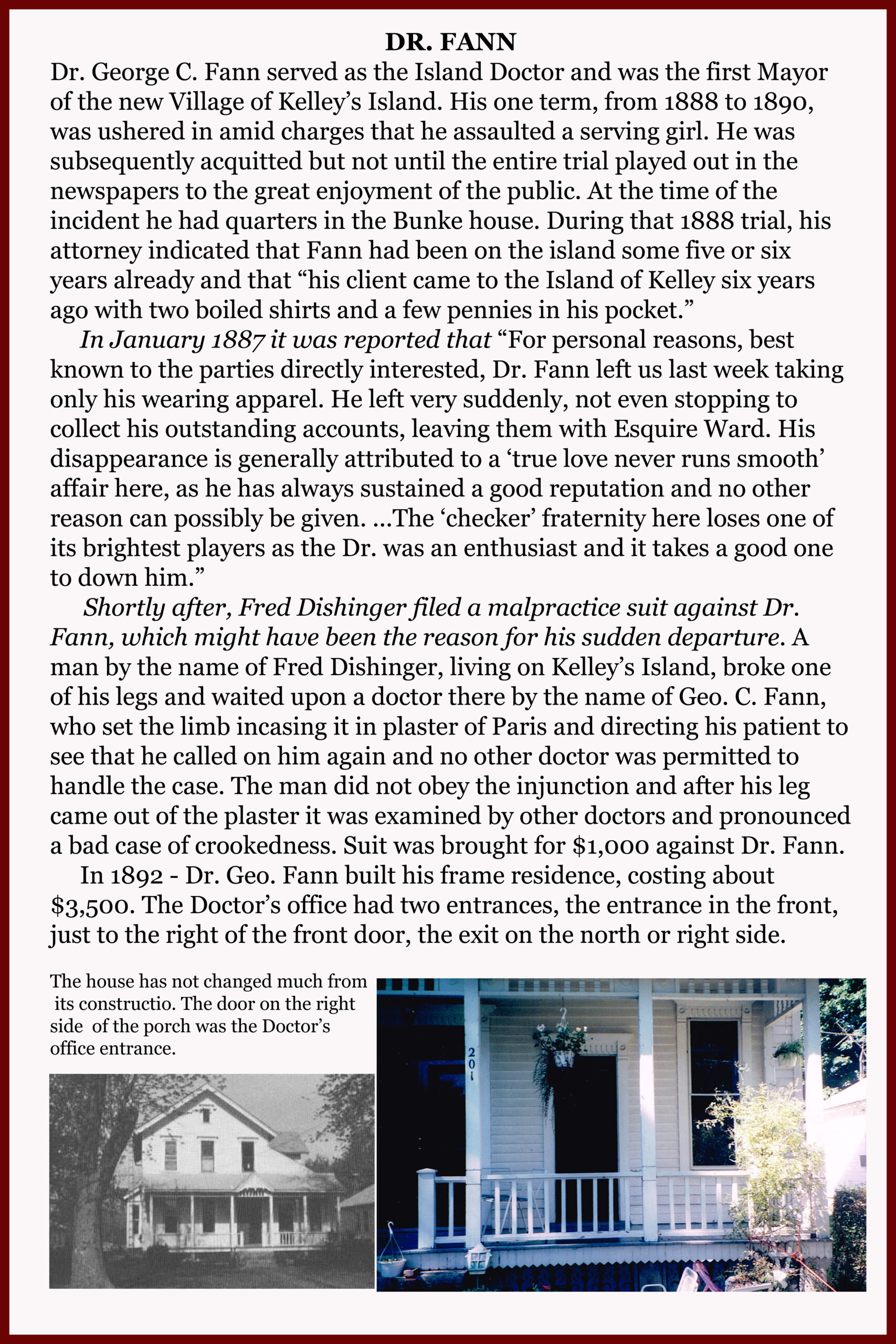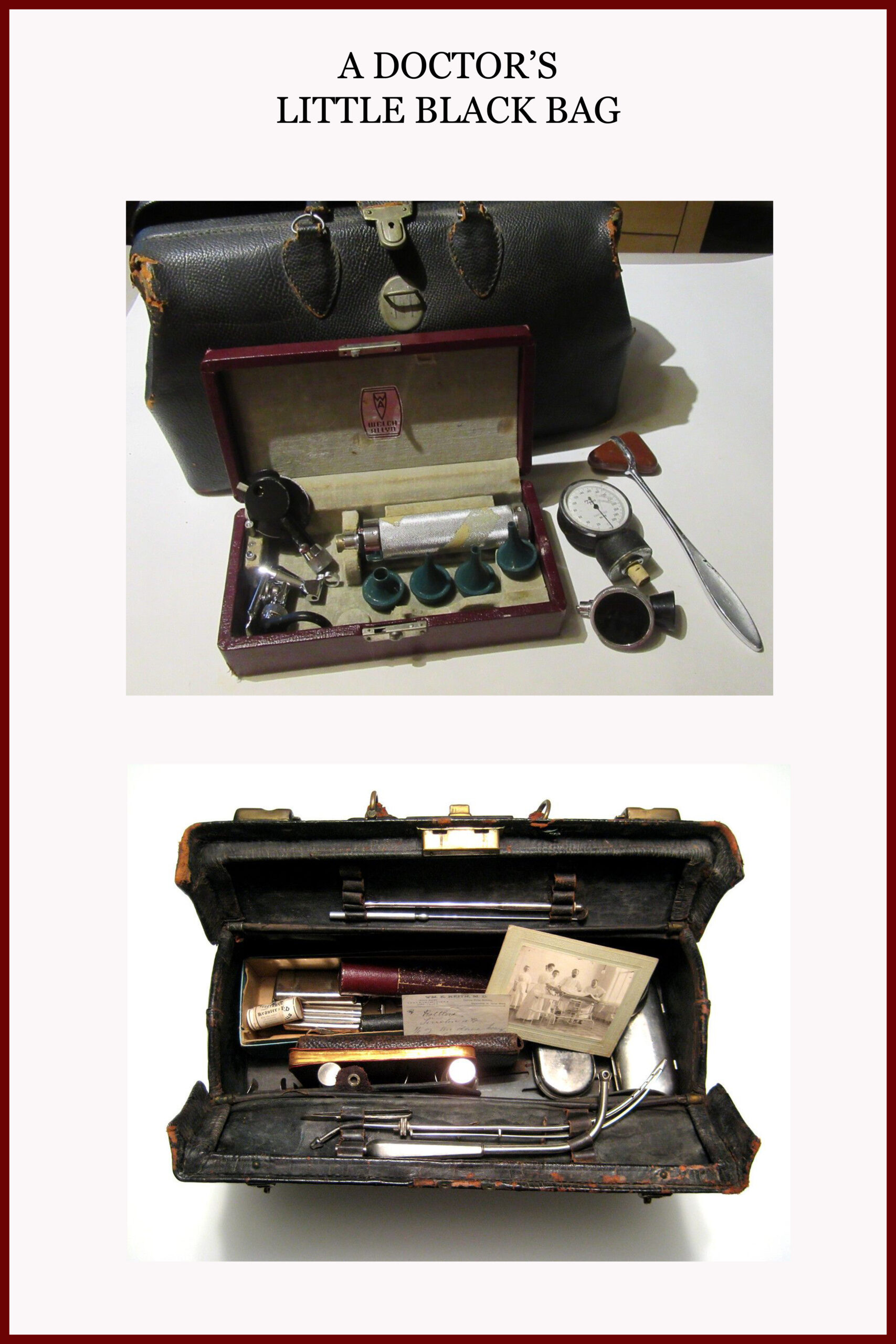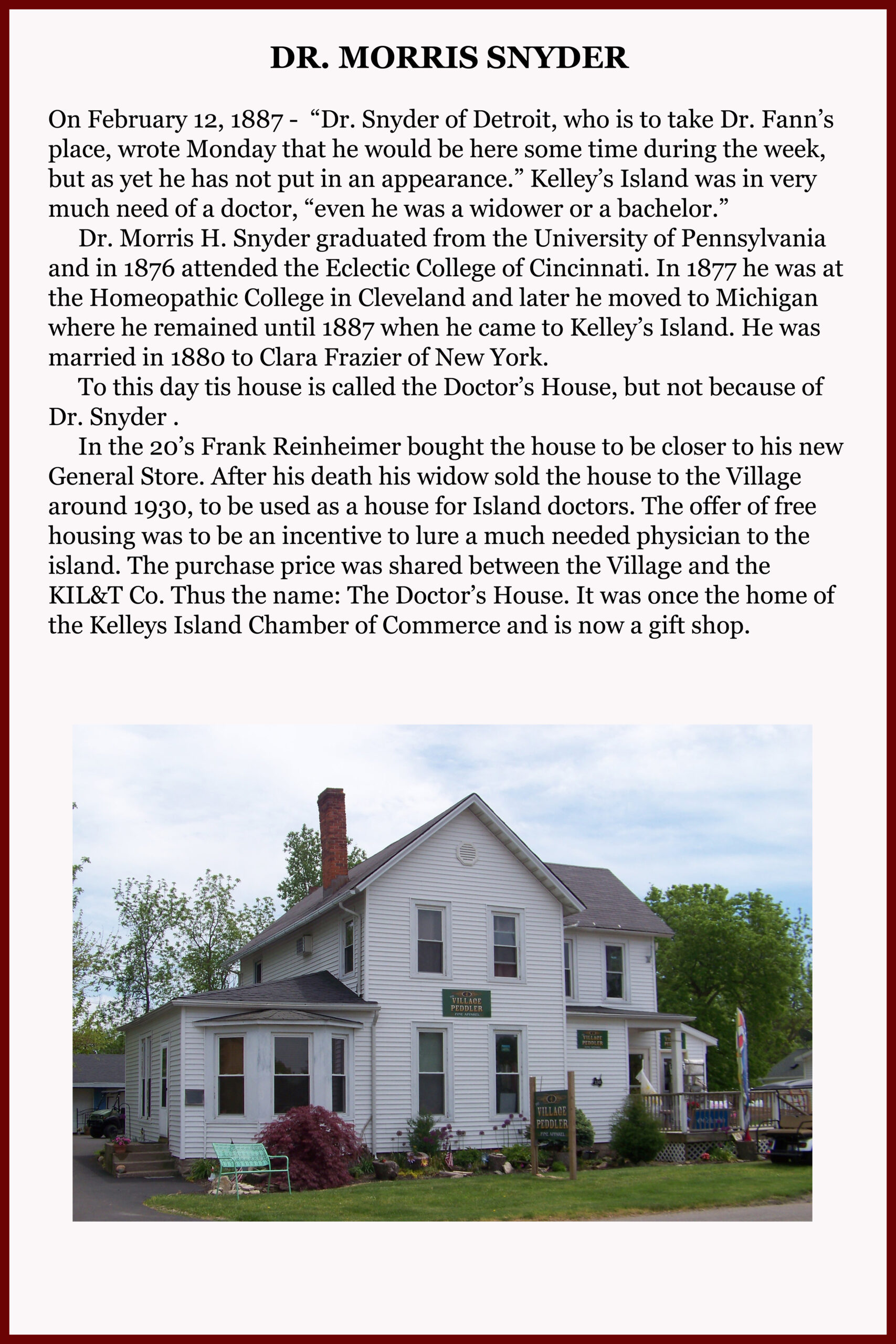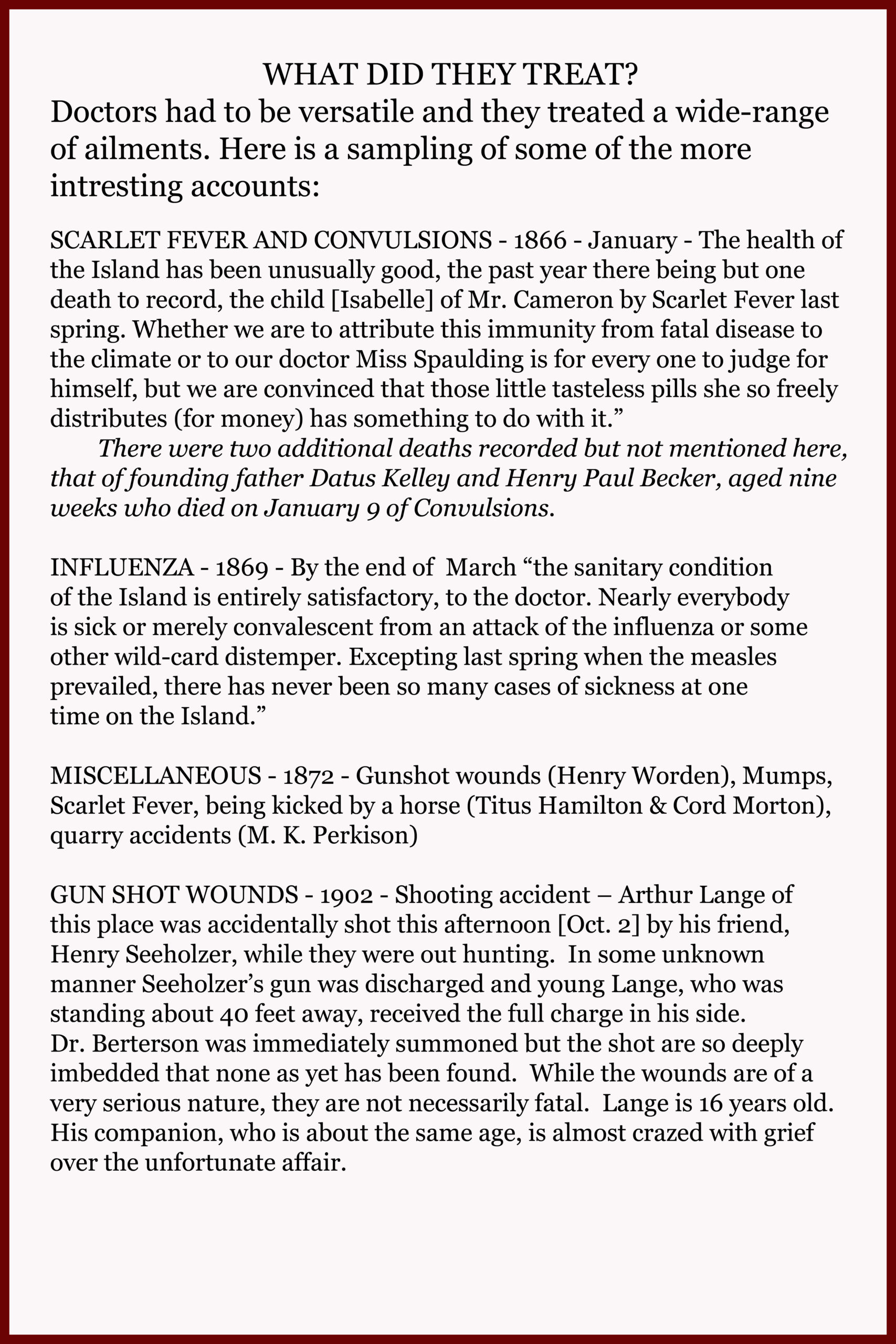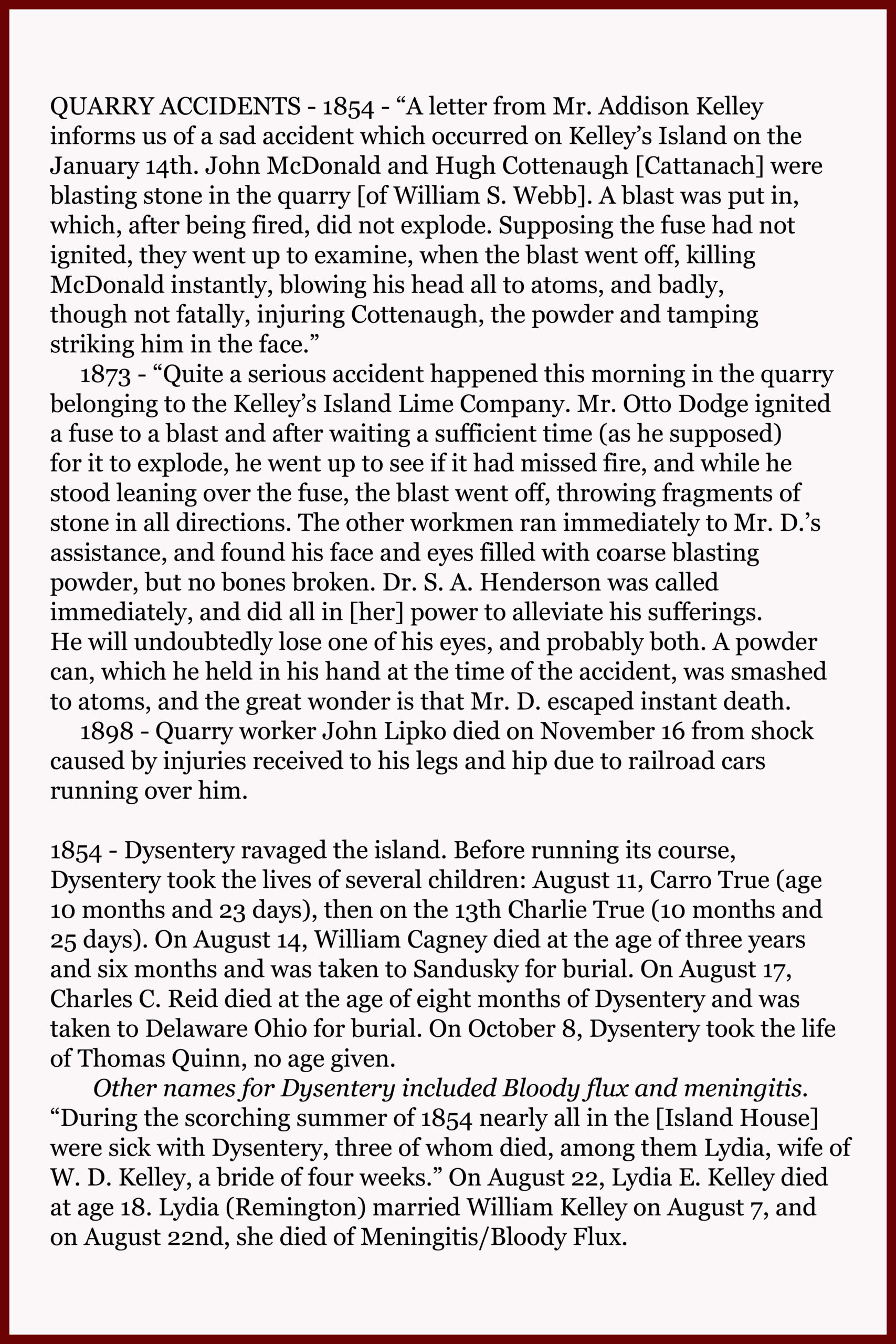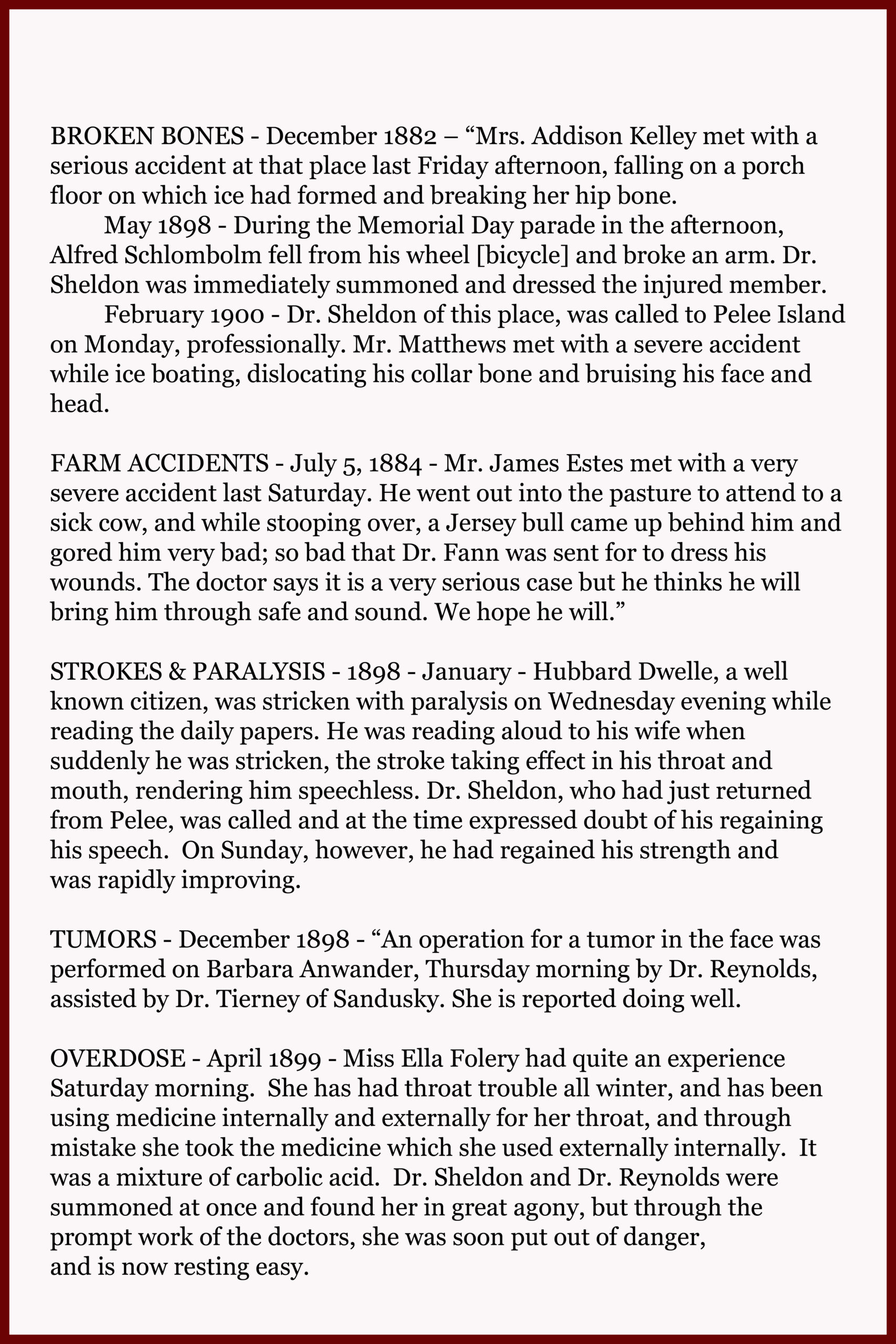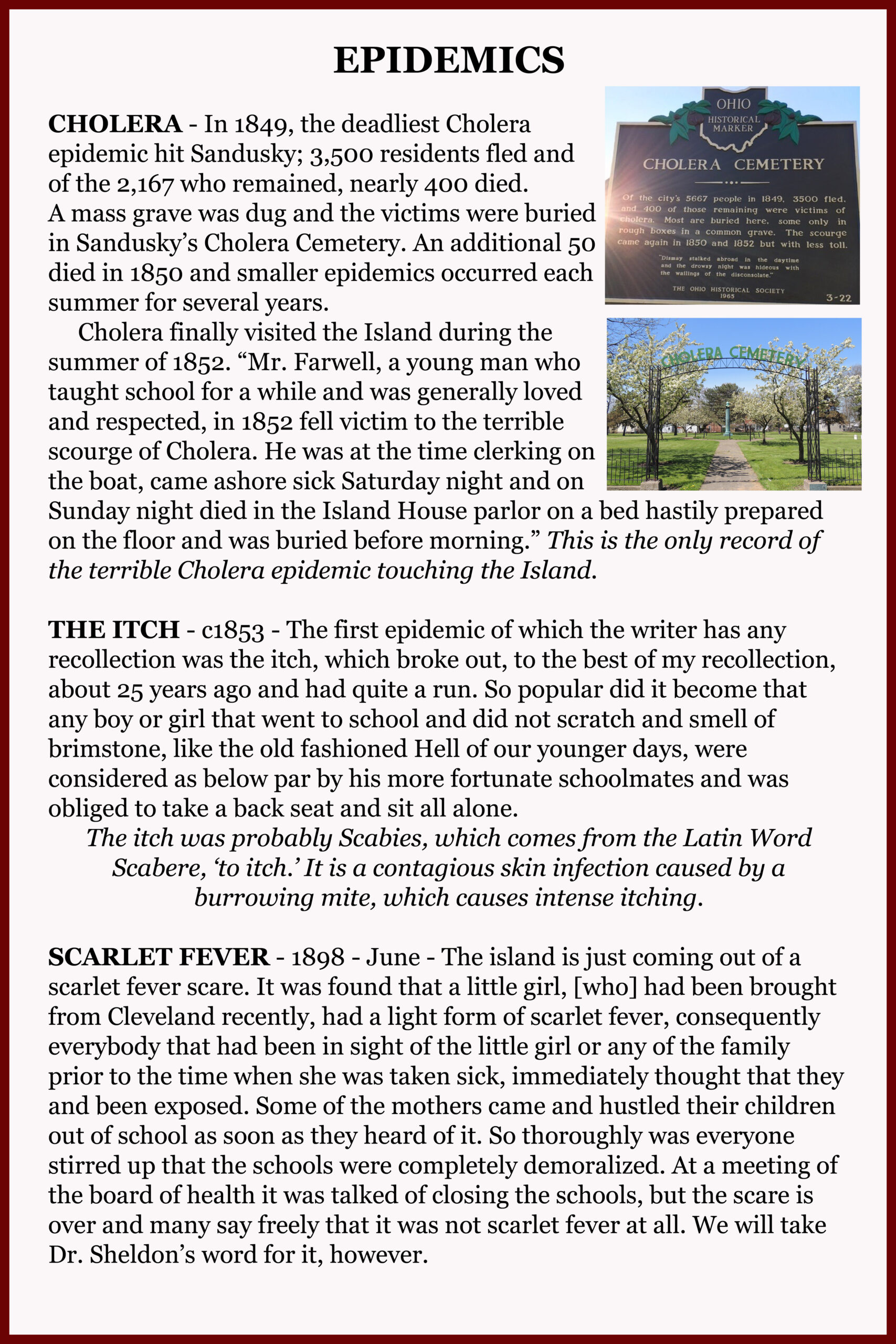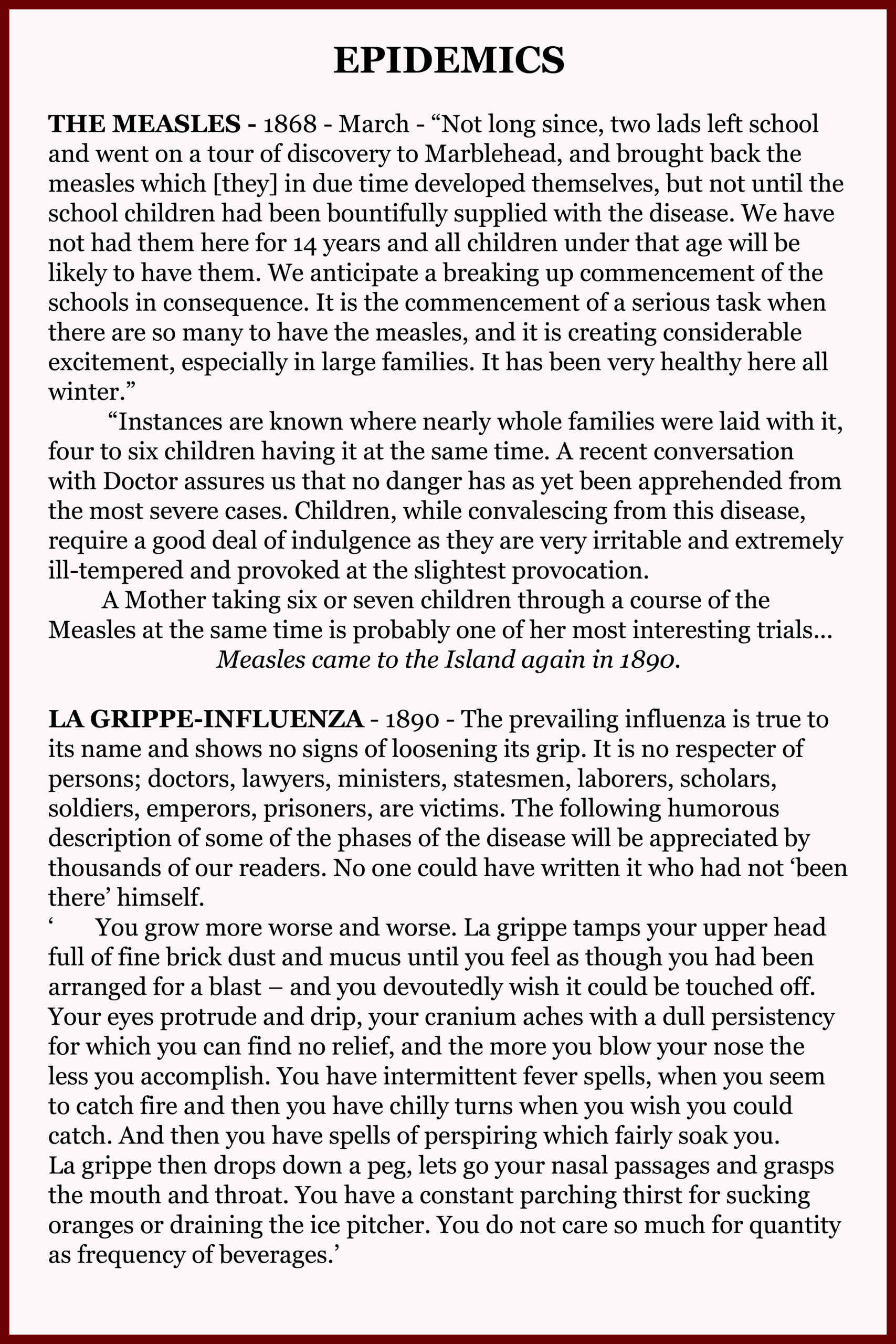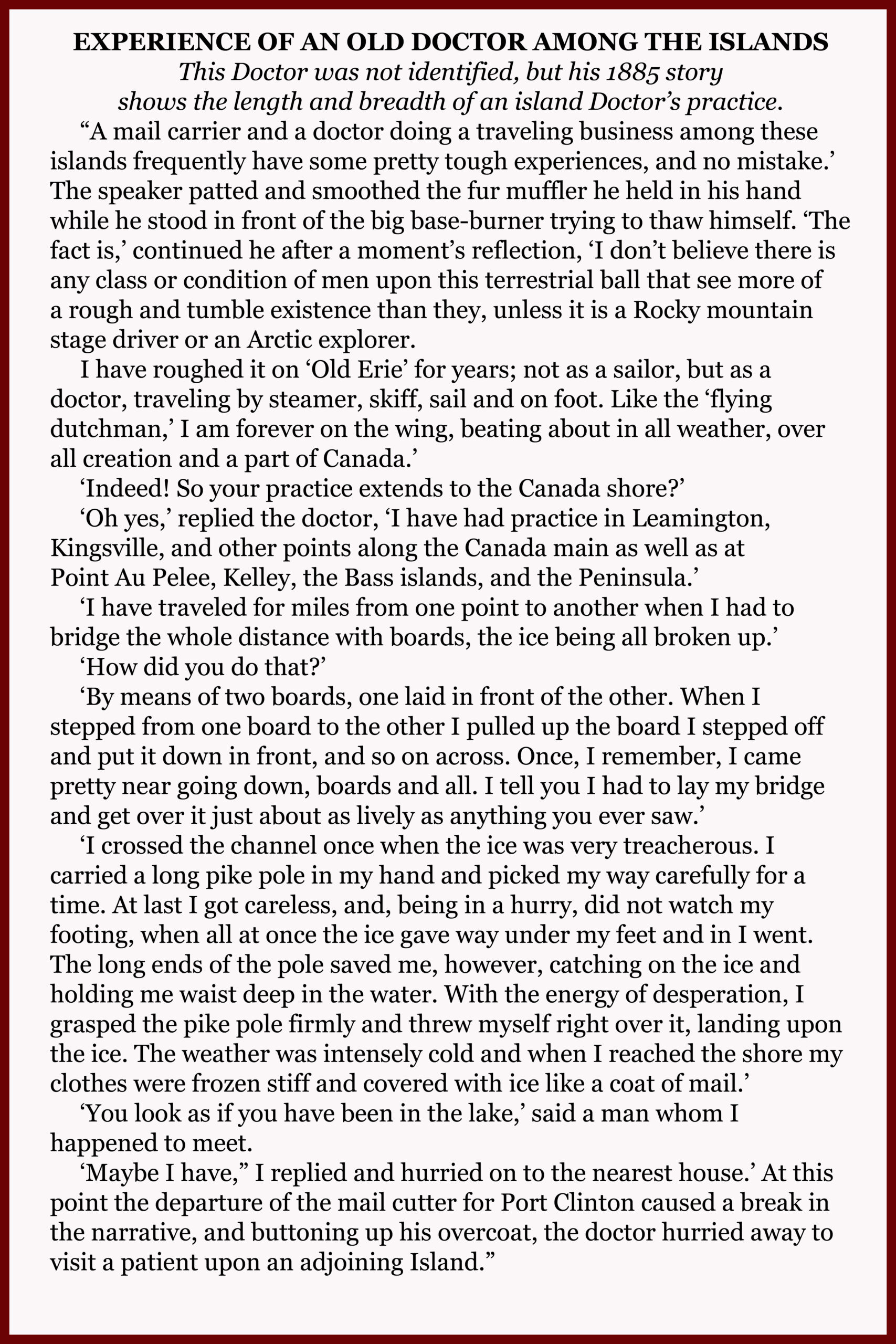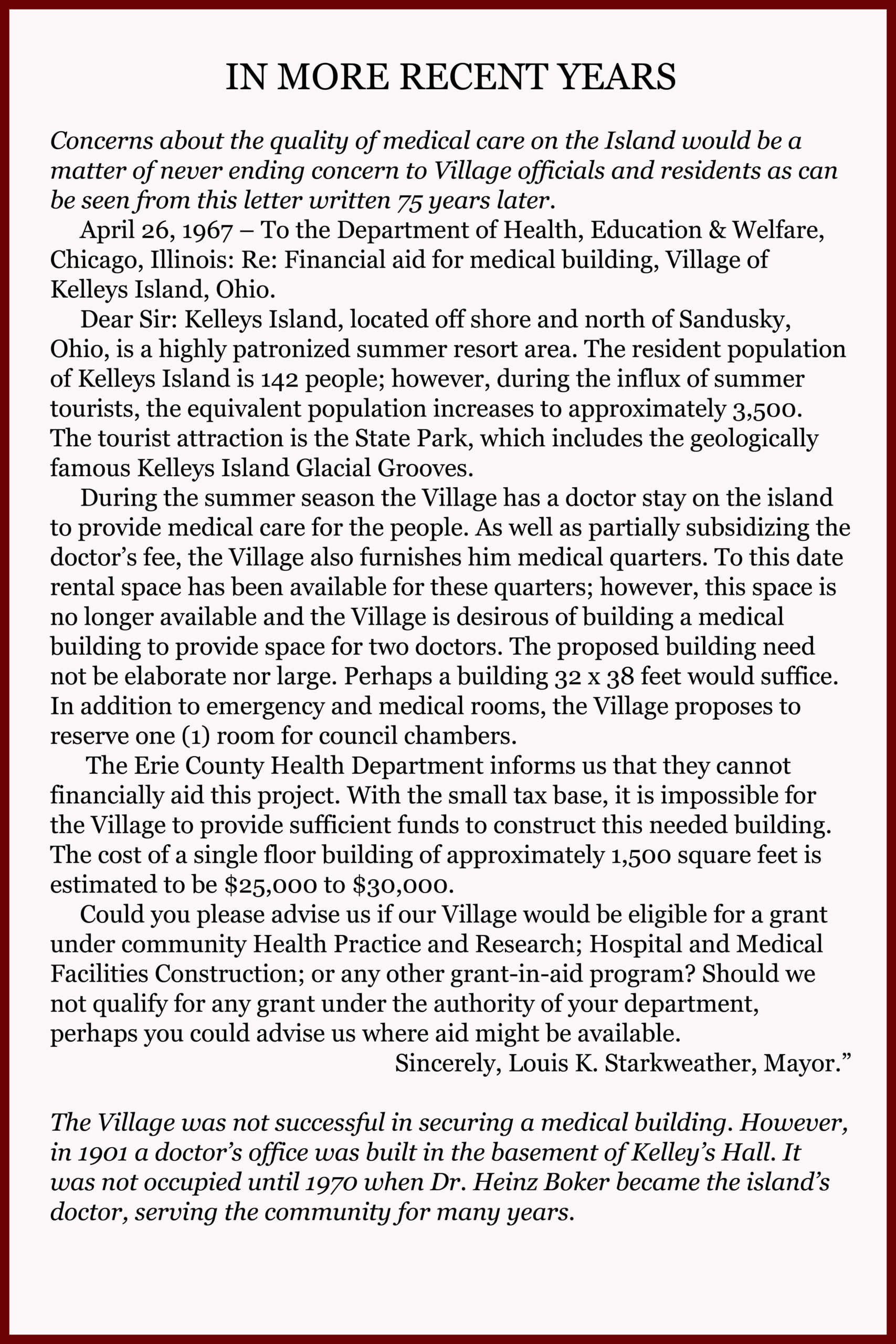 AN EPIDEMIOLOGICAL STUDY OF THE 1920 EPIDEMIC OF INFLUENZA IN AN ISOLATED RURAL COMMUNITY
During the influenza epidemic of 1920, this incredibly detailed study was done on the Island. In all, 53% of the population contracted influenza and two died.