Why not become a part of Kelleys Island history and record your message for posterity? Don't miss this opportunity to become a permanent part of this Island's history.
Brick orders are currently suspended while we change vendors. Please check back soon for a link to order.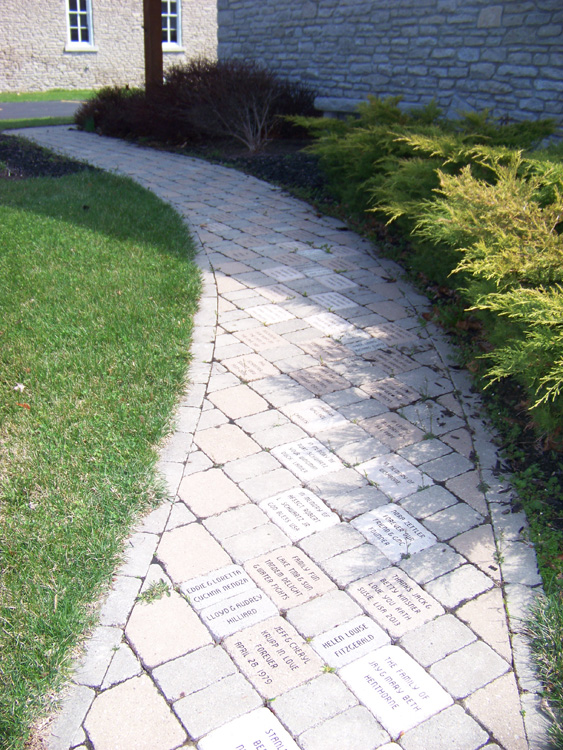 ​LOCATING YOUR BRICK – Generally, the first bricks that were ordered are the ones located closest to the patio of the museum, more recent bricks are placed closer to the street. Some bricks may have been moved due to requests to be located near another brick.

THE HISTORY OF THE MEMORY WALK
The Memory Walk took shape in May 2009 with a stone bench in memory of Betsy Walcott, given to us by the Mad Hatters. It took eight men to carefully hand carry the thousand pound granite bench to its new permanent location. Since then over 200 bricks have been placed remembering friends and family, honoring those no longer with us and recalling fond memories of Island visits.